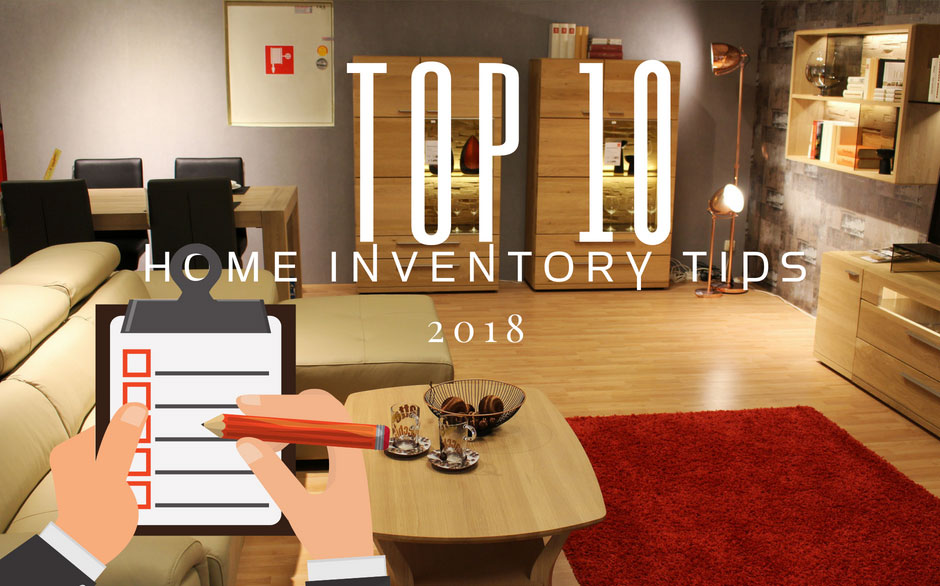 You never know when a disaster may strike, but you can be prepared. In the event of a fire or other disaster, would you be able to remember all your possessions? With a home inventory this can be possible.
1. What is a home inventory, and how is it done?
A home inventory is what it sounds like, a detailed list of everything in your home from the basement to attic, furniture to fixtures. If you bought it, it goes on the list. In your home inventory list make sure to include the key components meaning:
A description of the item
Serial numbers
Purchase date
Estimated value.
2. Taking inventory
Start by picking an easy spot to start like your closet for example. There are different ways to make your list. You can write everything down in a notebook for example or you can take pictures, writing information on the back of the photos or put the information in a folder or on a computer. You can also do a walk through of your house with a video camera filming and describing all your contents at the same time.
3. Include the basic information
In general, describe each item you record, and note where you bought it, the make and model what you paid and any other information that might help you in the event that you need to make a claim. Make sure to always update your inventory list once a month to take note of new purchases.
4. Don't forget off-site items
Your belongings kept in a self- storage facility are covered by your homeowners insurance too. Make sure to include them as well in your inventory.
5. Big ticket items
Make note of expensive items, such as jewelry, furs and collectibles. Valuable items may need separate insurance. While taking note of your big ticket items check with your agent to make sure you have adequate insurance for these items before there is a loss because they may have increased over the years.
6. Insurance side of things
When you purchase a homeowners, renters or condos insurance policy, you'll typically have to choose between two types of personal property coverage. Replacement cost coverage typically helps reimburse you for the cost of replacing a damaged item with one similar type and quality. Meanwhile, actual cash value coverage usually factors in depreciation of the item, meaning if you filed an insurance claim after a five-year-old television having a policy with actual cash value coverage it would likely reimburse you for a percentage of what you paid for it. On the other hand having a policy with replacement cost coverage it would likely provide coverage for you to purchase a replacement in today's dollars.
7. Keep proof of value
Make sure to store sale receipts, purchase contracts and appraisals with your list. Therefore when there is a loss you have the proof of the actual value if questioned by insurance companies.
8. Tip for clothing
When it comes to taking inventory of all your clothing articles it can be quite a task. Try and count clothing by general categories in bulks for example, 5 pairs of jeans, 3 pairs of sneakers but only specifying items that are especially valuable.
9. How a home inventory helps
A full home inventory can do wonders for your home insurance, it can:
Help you figure out how much insurance to purchase
Speed up the claims process
Help verify losses for your tax return.
10. Don't get overwhelmed
Once you've started your inventory, keep going even if you don't finish it all in one day and it doesn't get done immediately. It's better to have an incomplete inventory than nothing at all.